•Plain weave surgical grade stainless steel wire mesh prevents debris from entering your rain gutters.

• Installs on vast majority of rain gutters (4"/5" or 6"/7" in width) including curved, fascia, half round, K-style and ogee.

•Installs on all roof types including cedar shakes,composotion shingles, tile, metal, and more.

•Fastens to the front lip of your existing rain gutters with self-drilling screws

• Durable surface coating adheres to AAMA standards, is environmentally responsible, long lasting, low maintenance, scratch resistant and provides tough performance.

Deter

Leaves, pine needles, roof grit, seed pods, small organic matter and whirly birds from entering your rain gutter system.   

Prevent

The need for annual rain gutter maintenance. 

For purely aesthetic reasons, simply brush or blow the debris from the top of the rain gutter appliance.

Relax

With the convenience and peace of mind that your rain gutters are protected and free of debris and obstructions year round.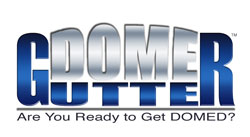 Gutter Dome Authorized Dealer  

Each year, countless hours are spent cleaning clogged and debris filled rain gutters. This is a time consuming and dangerous task which is eliminated by installing Gutter Dome rain gutter appliances. 

Our cutting edge siphoning technology and 

innovatively designed rain gutter appliance prevents clogged rain gutters and allows you to eliminate gutter cleaning for all-time.TM.

The Gutter Dome Difference

GutterDome is a permanent soluton for an annual problem

Ask about the other  surgical grade stainless steel gutter screen we also offer.

GRANITE STATE GUTTER CO.

Veteran & Woman Owned

603 644 7174 

www.granitestategutters@gmail.com