We offer a wide variety of  products & services 

Standard   5" &  6"  Seamless Aluminum Gutters 

Half-Round 5" & 6"  Seamless Aluminum Gutters 

Copper Gutter & Downspouts 

Standard 2 x 3, Oversized 3 x 4, 


 Supersized 4 x 5 Downspouts
Aluminum Fascia / Trim Coverage

Residential, Commercial & Industrial   

Completely seamless, no joints, no leaks. 

Custom made to length on the job site to assure a proper fit

Our seamless aluminum gutters & downspouts are made from the heaviest aluminum gauge .032 

Over 20 colors of aluminum available to chose from

Quality Aluminum Gutter Products

* Please inquire about our Rain Barrel product.

* Rain Barrel Company has changed ownership and some products may not be available upon request.

 *Prices & Colors also may vary. 

Poly-Mart Spring Saver 50 Gallon Rain Barrel

Provides great functionality with Dual Spigot Access Ports, an Overflow and also ships with a Plastic Spigot.

* Features a screened intake for filtering organic debris and prevents insect entry

* Recessed top and overflow channel prevents splashing/spilling while managing flash storms by pushing excess water away from foundation. 

* Dual spigot access enables a hose attachment as well as allowing access to the entire water supply. 

* Molded with 10 year UV-protected polyethylene plastic.

* additional parts available

Granite State Gutter Co. LLC

   Contact us today for more information and a FREE estimate !

 Specializing in:

Stainless Steal Microfiber Mesh Gutter Guard Systems

Roof & Gutter De-icing System / Heat Cable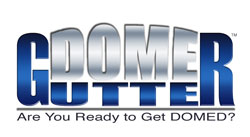 Gutter Dome Authorized Dealer